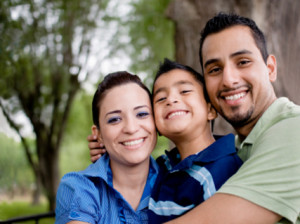 Cuidando a Nuestra Comunidad Hispana
Family Service of the Chautauqua Region ofrece un programa de ayudas para nuestra comunidad hispana que se dirige hacia los que tienen un diagnostico de salud mental.
Nuestro programa de Hispanic Outreach se compone de personal bilingüe adiestrados para ayudar a los miembros hispanohablantes de nuestra comunidad obtener acceso a los servicios de salud mental que precisan.
Nosotros proveemos servicios de interpretación para nuestros clientes para que puedan tener comunicación clara y precisa con los proveedores de servicios de salud mental, entre ellos los terapeutas, psicólogos, psiquiatras, etc.
Se sufragan los gastos de Hispanic Outreach por medio de fondos recibidos de la OMH (Oficina de Salud Mental) de Chautauqua con el propósito de cerrar la brecha entre los servicios de salud mental y la comunidad hispana/latina.
Para conseguir mas información o solicitar nuestros servicios de interpretación:
Favor de llamar al 1-716-488-1971
Es nuestro placer servir a nuestra comunidad!