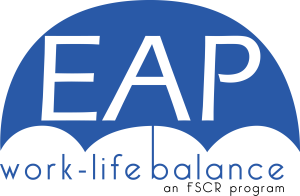 EAP Employer Resources
As a member of our EAP we want you to have access to all the resources you need to help your employees make full use of our services. Below you will find a series of links and resources that will help you do just that.
EAP Promotional Materials
EAP Forms (please click on the PDF form below to download)
EAP Release of Info to employer
Release of Info External Provider
EAP Training Opportunities (please use the form below)
» Harassment
» Team Building
» Managing Emotions
» Time Management
» Negativity in the Workplace
We are constantly updating and expanding our training offerings and we are willing to modify them to suit your needs.
Please email our EAP Manager at darlah@fscr.mygbiz.com for more information.